double weave blanket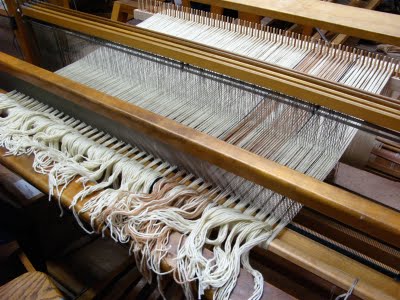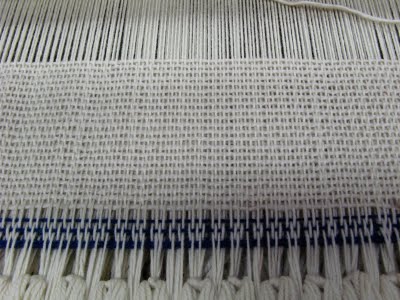 Finished setting up the warp yesterday and finally started weaving a queen size blanket using a technique called double weave. Double weave means I can weave 2 layers at the same time making the width of the blanket twice that of the warp. My warp is 40" wide, but my final blanket will be 80" wide! In the second pic, the fold will be on the left side which means the vertical stripe on the right side, will end up on both the left and right of the blanket.
I had time to weave 5" of weft (the horizontal yarns), so I could see the double weave in action. It's pretty amazing. The last pic is a view in between the 2 layers that are forming. Exciting!